ORGANIZATION
Art Solutions Lab is an art conservation, preservation, and restoration practice dedicated to providing the best practical and ethical solutions for you to care for your cultural treasures. We provide professional and high-quality consultation, loan & pre-accession evaluations, broad collection assessments, grant writing assistance, third-party courier services, learning or lecture opportunities, expert evaluations for insurance claims, as well as preventive and hands-on treatment services for sculpture, decorative art objects, some textiles, installation art, and modern and contemporary materials.
EXPERTISE
Samantha Springer is the owner and principal conservator of Art Solutions Lab. She specializes in the conservation of sculpture and variable media with a particular interest in working with living artists of Modern and Contemporary and Native American Art.
Springer worked as Conservator at the Portland Art Museum from 2015-2020, where she was responsible for the preservation of the broad Fine Arts collection, establishing and maintaining a lab at the museum proper, and integrating conservation theory into everyday museum practices. This followed her work as Associate Conservator of Objects at the Cleveland Museum of Art. Springer graduated from the Winterthur/University of Delaware Program in Art Conservation in 2008 and held internships at the Metropolitan Museum of Art, Philadelphia Museum of Art, National Museum of the American Indian, Art Institute of Chicago, the Field Museum, and Alaska State Museums.
Springer has been a Professional Associate of the American Institute for Conservation since 2013. Full resume and portfolio are available upon request.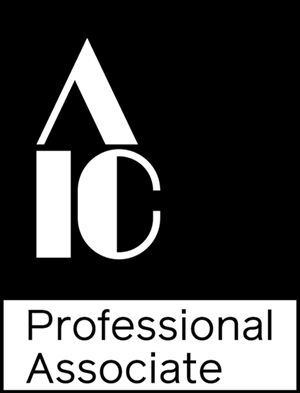 CLIENTS
Previous Organizations & Artists we have worked with:
Portland Art Museum
Cleveland Museum of Art
Metropolitan Museum of Art
Philadelphia Museum of Art
Smithsonian Institution- National Museum of the American Indian
Art Institute of Chicago
Field Museum
Alaska State Museums
Fred Wilson
Jim Hodges
Hank Willis Thomas
Judy Cooke
Marie Watt